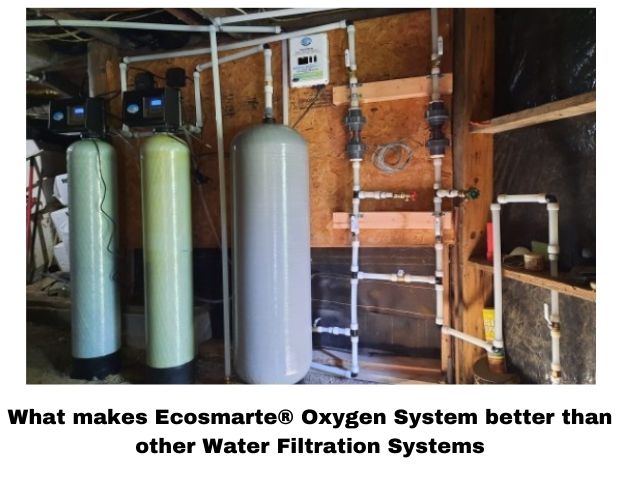 Our health is directly affected by the quality of water we consume. If the water supply to your house is not clean, you need to install a high-quality water treatment system in Freeland.
Custom Water Treatment Solution
When you buy the ECOsmarte® system, you receive a water test kit. You send the sample via prepaid UPS to the National Testing Labs. The lab tests the water for over 150 chemicals, metals, and other contaminants. Your ECOsmarte®  technicians receive the results and design a custom water purification system for your home water that will exceed the EPA standards for drinking water.
Protects your plumbing appliances
The water we receive directly from our faucets contains many chemicals, minerals, and heavy metals. These can damage your appliances and corrode the pipes and plumbing. ECOsmarte® filtration systems electrically charge the minerals, preventing them from binding together or forming hard scales. It converts calcium to calcium bicarbonate that dissolves the existing scale in your pipes, appliances, and plumbing fixtures. The ECOsmarte® system eliminates these problems, reduces maintenance, and prolongs the life of your appliances.
Cost-Effective
The ECOsmarte® system produces quality and volume of water at a lower cost than a reverse osmosis system. It also offers bacterial protection, not available with water softeners. The system treats all of your water — hot and cold, indoor and outdoor. No consumables, and minimal maintenance, are needed for at least 5 years.
Are you looking for a custom, cost-effective, low-maintenance water treatment system? Ask for an Ecosmarte ® oxygen system at Whidbey Water Filters at (206) 324-5055.