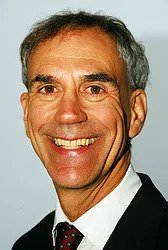 Customized Water Filtration
Meet Dean
Dean's Water History
Meet Dean
Dean Petrich is a positive, high-energy, creative person with a constant sense of humor and a highly inquisitive mind.  While he lives in the present, he thinks globally about the future. His favorite definition of "happiness" is "making progress towards one's goals." Because Dean is incessantly making progress towards achieving his endless list of goals, he is always happy.
Dean's Water History
Elementary School
High School
College
Adventures
Career Beginnings
Fun Work
Environmental Commitment
House of Hexagons
Russia & Sweden
Marriage & Family
Businesses
Books
Goals
Free Pianos
Sharing His Space
Covid 19 and Retirement
Elementary School
Dean's father Ray was born in 1922 in Ohio to strict Baptist parents, became an Eagle Scout, and graduated Magna Cum Laude in electrical engineering from the University of Washington. His mother was born in New Hampshire in 1918 and was raised with her two sisters in a family dedicated to Christian Science.  Ray and Dorothy met in Boston during World War 2, married there, and moved to an apartment in Seattle. Dean was born September 15, 1950. His parents bought an acre of forest in north Seattle, and when Dean was one, they hired Carl Berg, a Swedish carpenter, to build the house that Dorothy designed. At two-and-a-half, Dean's sister Dawn was born. When Dean was three, some men delivered a big box and left it in the family room. His parents were excited to open up their first television, and after plugging it in they turned a knob and looked at the little window. Inside the box there was a man talking, and Dean walked around to the back to figure out how the man got in there. When Dean was four, some men delivered a Baldwin grand piano.
At five, Dean started kindergarten and began taking piano lessons from a lady down the street. Every week for the next six years Dean and Dawn took swimming lessons from the beginning to the advanced classes. In first grade Dean was one of the best readers in his class. His second-grade teacher was a square dance instructor, so by the age of seven Dean knew a large repertoire of square dances. In third grade he won a crossword-puzzle-making contest and began cutting out articles from the newspapers on pollution and transportation issues. Dean's father built him a large treehouse around seven trees, where Dean stored his collection of Mad magazines. By fourth grade Dean was in Cub Scouts, began playing the violin, started learning magic, taught himself how to type by diligently practicing each page of "Typing Made Simple," and wrote, directed, and starred in his first play. He typed out his scripts on carbon paper so that each player had a copy, built his own props, and created special effects.
From a library book entitled "Magic Made Easy," by Larry Kettlecamp, in fifth grade Dean performed his first of many magic shows; for Christmas that year Dean received his first magic kit. In an alley at the Seattle Pike's Place Market Sid Brockman owned a magic shop in a long narrow room; here Dean purchased the original set of Tarbell's Course in Magic, an antique change bag and many other classic props that led to a career of performing. For years his dream was to become a famous magician.
In the '40's and '50's there was an amusement park by Bitter Lake in north Seattle called "Playland;" Dean's favorite place to go was the Fun House, complete with funny mirrors, moving floors, rotating barrels, and slides. Starting in fourth grade he began taking private violin lessons from Theodore E. Dragoo, who taught him how to play the violin on his head, behind his back, under his leg and in his mouth, and to learn Irish fiddle tunes as finger exercises. By fifth grade Dean was first violin in the orchestra. Dean sang soprano in the choir, wrote and produced another play, had developed a keen interest in studying the weather and had developed the knack of correctly predicting it. With the aid of his mother and a friend who had built a stage in his basement, they organized and formed the Junior Magicians' Club of Seattle, for 8-18-year-olds. From the start, Dean began performing magic professionally, and from the age of nine to eighteen Dean held every office in the club. Later he joined the International Brotherhood of Magicians.
By sixth grade he was typing 80 words per minute on an old-style typewriter. He wrote yet another play, learned and performed more magic, continued with both piano and violin, completed all his cub scout achievements, and began downhill snow skiing. Jim Whittaker, the first American to plant a flag at the summit of Mount Everest, was Dean's ski instructor for his first two years of skiing. At the end of the season, Dean won a medal for first place in slalom. Dean's father was the chairman of the Snoqualmie Mountaineer's Lodge, so his family spent every weekend skiing there for over a decade. 
By sixth grade, Dean was a loyal member of the traffic safety patrol, was a dishwasher in the school lunchroom, and ran for student body president.  From the age of eight to sixteen he spent his summers at Hendersons' Camps, where he lived in a tipi and learned archery, riflery, horseback riding, swimming, woodworking, campcrafts, folk-dancing, sailing, canoeing, kayaking, theatrics, storytelling, baking, Indian lore, pottery, and the skills of comradeship.  During the summer between sixth and seventh grade Dean worked at a musical summer camp created by his violin teacher Ted Dragoo. His job was to assist the school director with set-up, to tune 80 violins during each recess, and a few times he was even allowed to conduct the orchestra. At the end of the camp, Dean performed comedy violin to the delight of all the campers, parents and staff.
Ted Dragoo was Dean's mentor and role model. He was the most positive and creative person Dean had ever met. By himself Mr. Dragoo not only created an annual musical summer camp, but he taught every instrument in the orchestra. One day he brought to Dean's house an audio tape of a string quartet; he had recorded himself playing every part and had dubbed them together. At Dean's private house lessons, he would tape record every lesson, and would play each part of a duet so Dean could practice by playing the other part along with the tape. 
High School
College
Adventures
Career Beginnings
Fun Work
Environmental Commitment
House of Hexagons
Russia & Sweden
Marriage & Family
Businesses
Books
Goals
Free Pianos
Sharing His Space
Covid 19 and Retirement