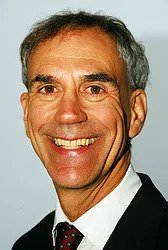 Customized Water Filtration
Meet Dean
Dean's Water History
Meet Dean
Dean Petrich is a positive, high-energy, creative person with a constant sense of humor and a highly inquisitive mind.  While he lives in the present, he thinks globally about the future. His favorite definition of "happiness" is "making progress towards one's goals." Because Dean is incessantly making progress towards achieving his endless list of goals, he is always happy.
Dean's Water History
Elementary School
High School
College
Adventures
Career Beginnings
Environmental Commitment
Elementary School
Dean Petrich was born September 15, 1950 in Seattle. He started piano lessons in kindergarten. Every week for the next six years Dean and his sister Dawn took swimming lessons from the beginning to the advanced classes. In first grade Dean was one of the best readers in the class. His second grade teacher was a square dance instructor, so by the age of seven Dean knew a large repertoire of square dances. In third grade he won a crossword-puzzle-making contest, and began cutting out articles from the newspapers on pollution and transportation issues. Dean's father built him a large treehouse around seven trees, where Dean stored his collection of Mad magazines. By fourth grade Dean was in cub scouts, began playing the violin, taught himself how to type by diligently practicing each page of "Typing Made Simple," and wrote, directed and starred in his first play. He typed out his scripts on carbon paper so each player had a copy.
Starting from a library book entitled "Magic Made Easy," by Larry Kettlecamp, Dean performed his first of many magic shows; for Christmas that year Dean opened his first magic kit. There was a tiny shop off an alley at the Pike's Place Market where Sid Brockman owned a magic shop; here Dean purchased the original set of Tarbell's Course in Magic, as well as an antique change bag and many other classic props. 
In the '40's and '50's there was an amusement park by Bitter Lake in north Seattle called "Playland;" Dean's favorite place to go was the Fun House, complete with funny mirrors, moving floors, rotating barrels, and slides. By fifth grade he was first violin in the orchestra. Starting in fourth grade he began taking private violin lessons from Theodore E. Dragoo, who taught him how to play the violin on his head, behind his back, under his leg and in his mouth, and to learn Irish fiddle tunes as finger exercises. Dean sang soprano in the choir, wrote and produced another play, had developed a keen interest in studying the weather and had developed the knack of correctly predicting it. With the aid of his mother and a friend who had built a stage in his basement, they organized and formed the Junior Magicians' Club of Seattle, for 8-18-year-olds. From the start, Dean began performing magic professionally, and from the age of nine to eighteen Dean held every office in the club. Later he joined the International Brotherhood of Magicians.
Dean taught himself to type, and by sixth grade he was typing 80 words per minute on an old-style typewriter. He wrote yet another play, learned and performed more magic, continued with both piano and violin, completed all his cub scout achievements, and began downhill snow skiing. Jim Whittaker, the first American to plant a flag at the summit of Mount Everest, was Dean's ski instructor for his first two years of skiing. At the end of the season, Dean won a medal for first place in slalom. Dean's father was the chairman of the Snoqualmie Mountaineer's Lodge, so his family spent every weekend skiing there for over a decade. 
By sixth grade, Dean was a loyal member of the traffic safety patrol, was a dishwasher in the lunch room, and ran for student body president.  From the age of eight to sixteen he spent his summers at Hendersons' Camps, where he lived in a tipi and learned archery, riflery, horseback riding, swimming, woodworking, campcrafts, folk-dancing, sailing, canoeing, kayaking, theatrics, story-telling, baking, Indian lore, pottery, and the skills of comradeship.  During the summer between sixth and seventh grade Dean worked at a musical summer camp. His job was to tune 80 violins during each recess, to assist the school director with set-up; a few times he was even allowed to conduct the orchestra.  At the end of the camp he performed in front of everyone by playing comedy violin.
High School
College
Adventures
Career Beginnings
Environmental Commitment
Fun Work
Land for a House Made out of Garbage with a Waterless Toilet
Russia & Sweden
Marriage
Businesses
Fun Work
By now he was becoming quite well known both as a photographer — taking portraits, shooting weddings, day care centers, filming models, and specializing in children and animals — and as a magician — performing at birthday parties, banquets, and company picnics.
Simultaneously, Dean was beginning to learn to tune pianos.  He joined the Piano Technicians Guild in 1973. That same year he went to an auction with a friend and bought his first piano; he accidentally bid himself up from $15 to $35.  Over time, he ended up collecting over 200 pianos, most of which he obtained for free.   Every month from then on he attended every PTG technical training session, seminar, convention and meeting offered in the area. Over the years, Dean held every office in the Seattle Chapter, including board member, newsletter editor, secretary,  President (2000 through 2002), and Vice President (2017-2021).
From 1972 through the mid 80's he taught classes at the University of Washington Experimental College every quarter.  Some of his more popular topics were: "Improve Your Memory," "How To Improve Your Conversation," "Paolo Soleri's Arcologies," "Why We Laugh," "The Joys and Woes of Being Self-Employed," and "New Games," and "How To Decide What You Want To Do in Life and Get Paid To Do It." During this time he continued dancing Israeli and Greek circle and line dances every Sunday evening when he returned home from skiing.  To get around, his favorite mode of transportation was to drive his PPV (people-powered vehicle) which had adjustable bucket seats, stick gear shift, rear view mirrors, and pedals for both the driver and the passenger.  There was space in the back for fuel–a bag of groceries.
Also during this period he spent a full year seriously studying Swedish massage.  In addition, he took an in-depth class in foot reflexology.  Although he was qualified to take the Washington State exam for a professional massage license, his clowning career was beginning to bloom and whisked him off in other directions.  Because of his energy and talent and his interest in social, political and environmental issues, Dean became the host on a weekly KING TV quiz show called "The Great American Game",  in which two teams were pitted against each other to answer questions on local issues.
Land for a House Made out of Garbage with a Waterless Toilet
Russia & Sweden
Marriage
Businesses
Books
Goals
Free Pianos
Sharing His Space
Covid-19
Books
Ever since he was little, Dean has wanted to write and be an author.  In grade school and high school he excelled in creative writing, and he majored in English in college.  Although he began keeping a diary in elementary school, he started his first journal while attending the University of Washington in 1971.  Over the years he wrote over twenty-five hand-written journals, which have now, of course, continued on his computer.  For a period of time his writing stopped when he got married and had someone to tell everything to.  However, his mind did not stop and moved in the direction of writing books to help other people.  In the midst of everything else he has been doing, he has slowly been managing to contribute to eight specific books that he would like to complete and publish.  Purchasing his first laptop in 2002 his ability to write was able to accelerate, and now he is writing weekly.  These are the books he is currently working on:
https://www.PianoRecycling.org started as a book but turned into a web site on what to do with unwanted pianos
More Parachute Games Than Ever (over 100 new games to play with parachutes with kids, to be published soon)
Total Freedom (hitch-hiking around the U.S. at age 22: half written)
Do Clowns Eat? (over 40 years of weekly experience: a comprehensive guide on how to be a successful birthday clown: in the works)
Snow Skiing in Armenia  (an unusual 2-week adventure in the U.S.S.R.)
Business Training Manual (guidelines for a home-based business)
Design Your Low-Budget Dream House (design and build a green, economical, comfortable and inspiring complete living space)
How To Decide What You Really Want To Do in Life and Get Paid To Do It (making money that fits your values)
Goals
Free Pianos
Sharing His Space
Covid-19