Is a home water filtration system worth it?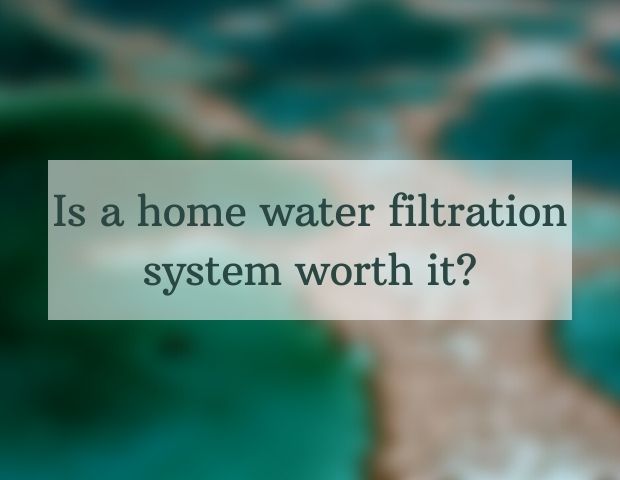 Did you know that the water we drink has a direct relation with our health? Over the years, the quality of our drinking water has changed dramatically. Even though most household water supply consists of treated water, it may still contain dirt, chemicals, and other contaminants. Consuming such contaminated and unfiltered water can be extremely hazardous to your well-being. To ensure safe, clean, good quality drinking water that tastes good, many homeowners install suitable water filtration systems.
Are you considering the benefits vs. price of installing a water filtration system at home? Read on to know more.
Protect yourself and your loved ones
At water treatment plants, the water is treated by removing the debris and killing the bacteria using chlorine. However, this water then travels through pipes to reach our homes. During this time, bacteria and other contaminants can enter the water again, making the tap water unsafe. Excess chlorine in the water can have an adverse effect on your and your loved ones' health, in addition to damaging your appliances and plumbing fixtures. The contaminated water is unsafe not only for drinking purposes but also for other uses, such as bathing where it can harm your skin. Installing an effective water filtration system can help you address this issue by filtering and ensuring clean and pure water in your house.
Cost-effective
Most people assume that installing water filtration systems will cost them a fortune and end up spending even more on bottled water. However, if you do the math, the expenses incurred on bottled water would be significantly higher than installing a water filtration system, which is a one-time cost.
Environment friendly
Plastic is a non-biodegradable substance that is harmful to the environment. The bottled water often comes in single-use plastic bottles, adding to more non-biodegradable, toxic waste. You can contribute to protecting your planet from further damage by switching from bottled water to water purification systems.
Durability of appliances
Unclean, contaminated water may contain metals and chemicals, which not only damage your health but also fixtures and appliances around the house. Water filters make the water softer and safer to use by removing contaminants and hard metals. That way, it prevents clogging of plumbing and scaling on the appliances, increasing their lifespan.
Are you looking for water filtration systems for your household? Whidbey Water Filters offers the best and most affordable home water purification in Oak Harbor and Whidbey Island. Get in touch with the experts and find a suitable filter by calling on (206) 324-5055.